When your child is confronted by a bully, it's hard to know what your next move should be. Is it just kids being kids? Or is it something more serious?
Knowing your options and planning out your potential bullying plan ahead of time will ensure you're reacting proactively when a bully comes to call.
From the best parenting books to the ultimate tactics, confronting and neutralizing your child's bully has never been simpler.
Best Parenting Books: What Do You Do When Your Child Is Left out at School?
Bullying occurs in a ton of different ways, but witnessing your child being left out at school can really hit home.
When you're trying to eliminate a bully, make sure you're confronting the issue with understanding, empathy, and care.
If your child is being left out at school, consider the following:
Why are they being left out?
How are your child's peers reacting to the bullying?
Is it one person who is doing the bullying, or is it a group act?
In most cases, bullying can be corrected by uniting the bully, the group, and the victim through a mutually inclusive activity.
Recreational activities that promote team building are the ultimate anti-bullying platforms. Try fun-filled, inclusive group exercises such as:
After-school outings pizza parties
Scavenger Hunts
STEM experiments
Tons of activities can unite your child and their bully. No matter what you do, make sure your event is mutually inclusive and doesn't separate participants into teams.
The Best Parenting Books for Child Bullying
When your bullying issues have surpassed traditional bonding and activity-based unification, try a trusted parenting book.
The best parenting books are written from a place of experience. Whatever you're going through, chances are that one of these bestselling authors has a real pearl of wisdom up their sleeves.
How to Combat a Bully
The best way to tackle a bully is to be non-confrontational. Observe what he or she is doing, and respond strategically.
Combat your bully by understanding their motivation:
Do they feel threatened by your child?
Are they seeking attention?
Are they trying to seek approval from a group of your child's peers?
By investing your time into understanding your bully's motivation, you'll be able to counteract their efforts and eliminate the bullying by correcting the issues.
Correct Bully Behavior
Bullies come from all different backgrounds, and socio-economics principles don't always have a great deal to do with bullying behavior.
Correct your bully's behavior by:
Including the bully in entertaining activities with your child and their friend-group
Be your bully's champion by giving them the attention they're lacking. Use positive reinforcement and complimentary feedback to build your bully's confidence
Treat everyone fairly. Even if your bully is present, ensure that they're being treated fairly. Set an example for the group by ensuring that your child's bully is treated the exact same way as everyone else
Never shame and always look for teachable moments
Providing your bully with positive attention and group inclusion will lead to a better sense of self. You'll be supporting developmental growth and fostering a strong relationship between your child and their bully.
Beyond Bullying
Moving you and your child's life beyond bullying doesn't have to be a huge event. Understanding and positive reinforcement will go a long way to correct your bully's behavior and improve your child's lifestyle.
When you're caught off guard by bullying behavior or other childhood conundrums make sure you're prepared to tackle your child's biggest issues before they start by following our blogs, channels, and social media for the latest advice.
Hi, I'm Frank Dixon, author and CEO of Best Parenting Books, where we curate books to help parents and families grow stronger through reading. Our
Read More »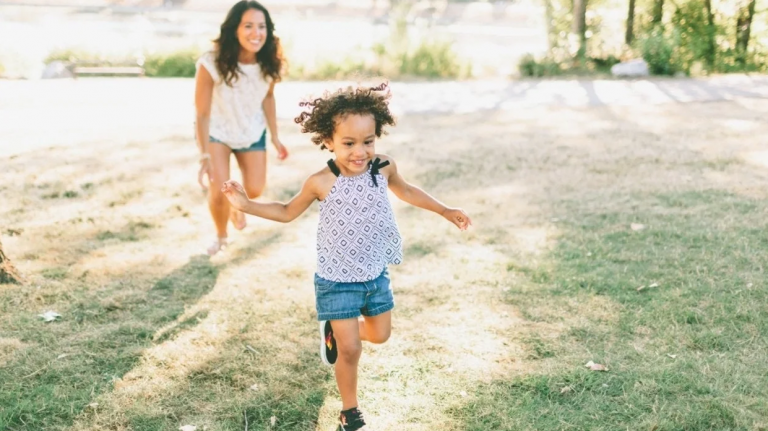 Blog
During times of conflict, it's important to have good communication with your children, as well as them. We'll cover some positive parenting tips to help
Read More »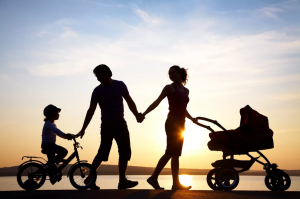 Blog
When your child is confronted by a bully, it's hard to know what your next move should be. Is it just kids being kids? Or
Read More »
Best Parenting Books is a collection of the most constructive and eye-opening books for parents.
Parenting is stressful and overwhelming, and it can feel isolating trying to figure it all out on your own. Parents can find a real sense of solidarity and guidance in connecting with those who have gone through the process before them. One of the easiest and most useful ways to do this is through parenting books. Best Parenting Books is a collection of works by Frank Dixon, a parenting and child development specialist.
Dixon's own childhood was difficult and he faced many obstacles at an early age. He prevailed despite his challenging upbringing, and now is on a mission to help other parents raise happy and healthy children. Frank Dixon offers a variety of tips for a huge range of circumstances, and every parent will find something of value in his writing.