How Parents Can Teach Children To Counter Negative Thoughts
Best Parenting Book To Teach Your Children To Counter Negative Thoughts
Key Takeaways

✔️ Uncover The Nature Of Negative Thoughts
✔️ Learn The Effects Of Negative Thoughts
✔️ Discover The Dangers Of Self-Doubt
✔️ Identify Common Signs Of Kids' Anxiety
✔️ Understand What Disciplining A Child Means
Channelling Your Child's Negativity, Self-Doubt and Anxiety Into Resilience, Willpower and Determination
"You Don't Have What It Takes For That Job"
"You Are Not Good Enough For That Job Promotion!"
"She's Out Of Your League, Don't Even Think About Asking Her Out!"
That's the annoying little voice inside your head, criticizing you, doubting your skills, and undermining your every step.
If you are reading this, then you have probably heard that voice before. It's always there at the most crucial moments. It's always there to sabotage your chances of finding success. But you managed to silence it.
Now It's Your Turn To Help Your Kids Counter Negative Thoughts & Turn Anxiety Into Resilience!
Children can be really vulnerable to negativity, high stress, and anxiety. Their personalities can be easily affected by negative thoughts and it's up to you to help bolster your kid's mental defenses against the soul-crushing negative thinking that can undermine their chances of finding happiness and achieving personal success.
Here's How You Can Teach Your Kid To Channel Negativity & Self-Doubt Into Willpower & Determination!
Frank Dixon, the best-selling author of "How Parents Can Raise Resilient Children" is back with an eye-opening positive parenting book that will enable you to protect your child from the monster of insecurity and help promote inner strength and self-confidence for kids.
If you are looking for simple and easy strategies that will allow your child to overcome adversity, look no further. This comprehensive parenting skills book on countering negative thoughts will help you:
✅ Uncover The Nature Of Negative Thoughts & The Effects Of Negative Thoughts On Our Mind And Body
✅ Discover The Dangers Of Self-Doubt & Identify Common Signs Of Kids' Anxiety
✅ Understand What Disciplining A Child Means & How Building Resilience Beats Anxiety And Negativity
And That's Not All!
Based on years of research, this groundbreaking parenting book on how to raise more confident kids will help you deal with common self-doubt signs, handle cases of negativity easier, and build a stronger relationship with your child.
And The Best Part?
Your kid will be ready to face life's obstacles with renewed confidence and step into the scary world with his/her chin up.
Kiss that scary monster under the bed goodbye and give your child the best chance of success in life.
"I Have Never Tried Dealing With My Kid's Negative Thoughts, Will This Book Help Me?"
Absolutely! Written for parents who are not familiar with children's psychology, this easy-to-follow parenting guide for negative thoughts will allow you to start a slow yet life-changing process of turning your kid's self-doubt into confidence.
What are you waiting for?
Invest In Your Relationship With Your Child Today!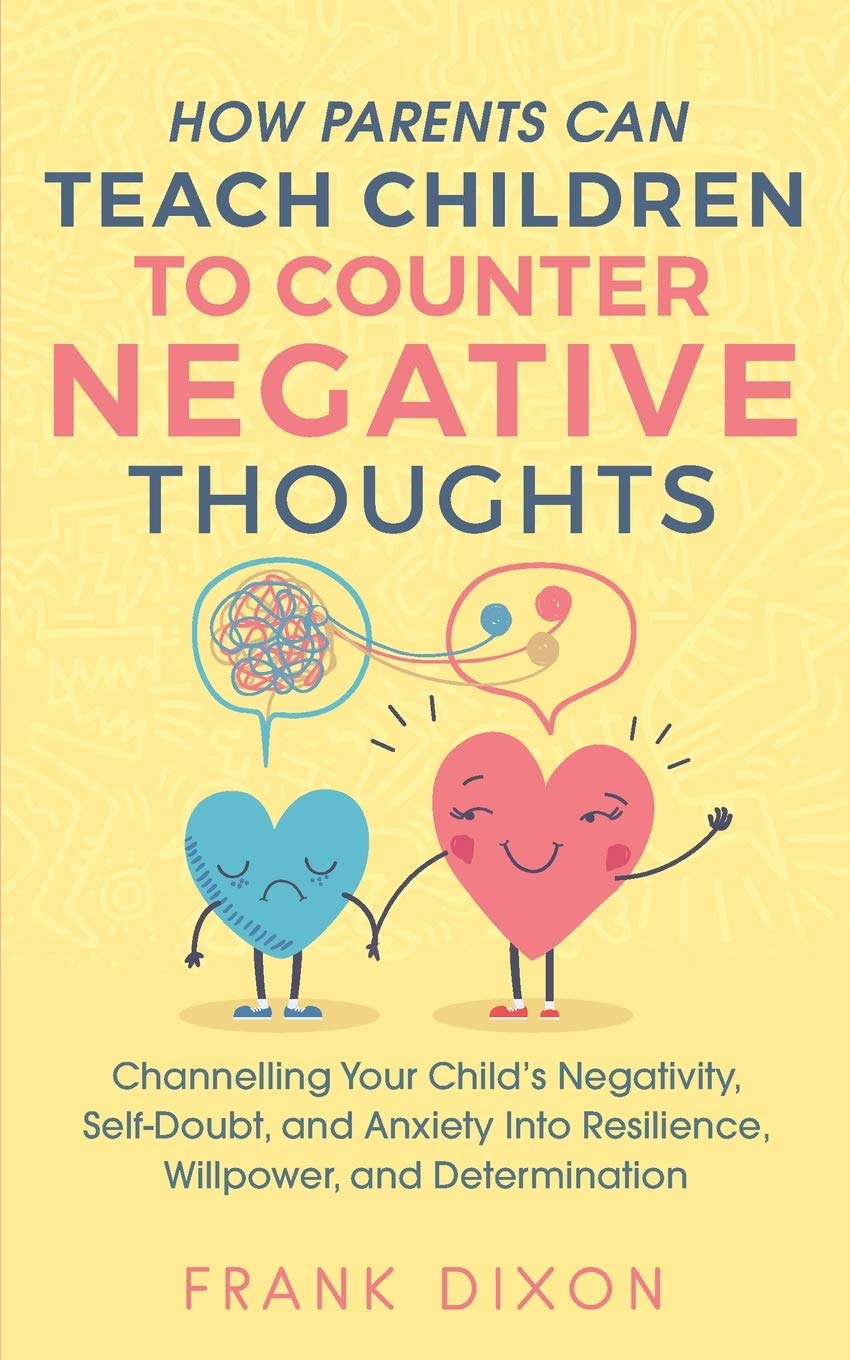 Very happy with my purchase
This book is going to be such a huge support for parents. Dealing with negativity is not an easy thing to do even for adults, so imagine how devastating it must be for young ones. Frank has laid out some simple techniques that can be easily put into action without much effort. He has nicely explained the concepts of why children develop negative thoughts, how they can overcome them and most importantly, what role parents can play to ensure their children are happy. By staying positive, a lot of problems can be resolved. Not only that, the book will also teach you how to handle anxiety, self-doubt and stress in children with effective tools that can turn such unwelcomed emotions into positive thoughts. I found this book to be a very useful resource that can immensely help by making parenting that much easier. Verified Amazon Review

My grandson loves this series
My daughter needed this little bit of motivation before school started back up. The positive usage of "I got this" has worked wonders in seeing her turn negative situations into having a positive outlook. Verified Amazon Review

Great Read 👍🏼
Great, insightful, quick easy read. Helps identify problem areas and gives strategies to help correct negativity. Verified Amazon Review